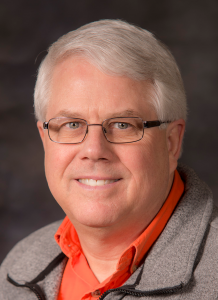 Welcome to weather and climate information geared to agriculture in the Great Plains. Information and products highlighted by this blog draws heavily from the Oklahoma Mesonet weather network, a world leader in weather data collection and display.
This blog is a discussion of weather and climate tools available to help folks in the agricultural community improve farm and ranch decisions impacted by weather. And yes, I'll weave weather science into the discussion to help you better understand how these tools work. Weather tools have changed a lot over the years. Computers, satellites, radars, and automatic weather stations have all impacted forecasts, weather data collection, and weather information access. The goal of this blog is to point you to weather and climate tools most helpful for growing crops and raising livestock, and to help you make sense of what is available.
I work with the Oklahoma Mesonet to provide weather-based agricultural outreach and decision support products. I'm a Certified Crop Advisor and a Certified Professional Horticulturist.
When someone asks, "Are you from OSU?" My answer is YES, which one. I'm a rare "OSU Triple-Dipper." I work for Oklahoma State University, graduated with a Master's Degree from Ohio State University, and received a Bachelor's Degree from Oregon State University.
My background in agriculture covers a wide diversity of crops and production operations. I've worked on vegetable research farms in Oregon and California. In Idaho, I was a seed production field tech, working with growers to produce snap bean and sweet pea seed for Asgrow Seed Company. In Ohio, I conducted research on greenhouse cucumbers as part of my Master's Degree Program. Joining Oklahoma State University Extension in 1989, I worked as an Area Horticulture Specialist helping commercial growers and urban consumers with horticulture issues.
Grant Recognition: This blog is produced in partial support of the Grazing Coordinated Agricultural Project funded through the National Institute of Food and Agriculture, U.S. Department of Agriculture, under award number 2013-69002-23146.
Regards to you and your family,
Al Sutherland
Oklahoma Mesonet Agriculture Program Coordinator and Oklahoma State University Assistant Extension Specialist